Ant Extermination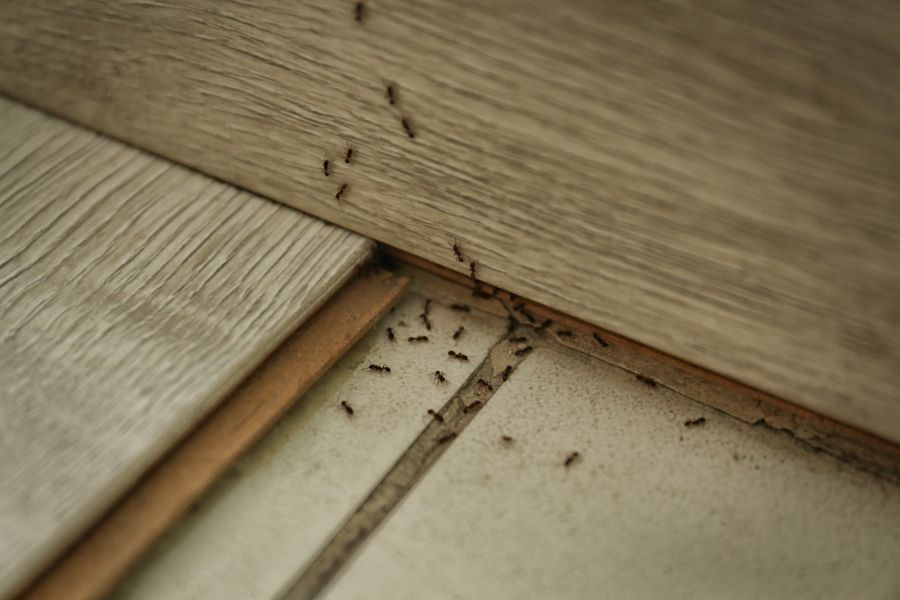 Ants are the number one nuisance pest in the United States. Although there are over 700 ant species, only around 25 of them infest homes. Whatever kind of ant you have, Service First Termite and Pest Prevention LLC has the right solution to take care of the problem. Service First Termite and Pest Prevention LLC has been in the ant extermination business for 12 years.
---
Call for a FREE Quote
---
Ant Extermination by Service First Termite and Pest Prevention LLC
It is usually in the spring when they are looking to build nests and mate. Often, they gain entry via tree branches or shrubs that touch the walls or roof of your home. They travel along well-established trails such as garden hoses laying on the ground, the edges of walls or boards, and within the walls of your home along electric wires or pipes. Once inside, they look for voids to build their nests. Common spaces include hollow doors, wall voids, or spaces between insulation and flooring in a crawl space. If they don't find an existing void, they create their own. Some species of ants are nocturnal insects, such as carpenter ants which usually do most of their work outside their colony at night. Carpenter ants require a constant water source to live.
Why Ant Extermination is Important
Carpenter ants excavate wood to build their nests. They start by using their strong jaws to bite off tiny pieces of wood until a chamber is formed. Once the chamber is formed, they create smooth tunnels called galleries. However, they don't actually eat the wood. They just chew off pieces of it to expand a chamber or make their tunnels. Because the pieces of wood are so small, they look like sawdust particles. This sawdust-like debris is called "Frass." Carpenter ants like to keep things neat while they're working. As carpenter ants enlarge their nest, they periodically chew a hole to the outside to push all the frass out of the cavity. Frass is a telltale sign of a carpenter ant infestation.
Call Service First Termite and Pest Prevention LLC for Expert Ant Extermination
Service First Termite and Pest Prevention LLC uses both dust and liquid insecticides to eliminate ant colonies. The dusts are injected directly into galleries and voids where the ants are living. The liquids are applied in areas where foraging ants are likely to pick the material up and spread the poison to the colony upon returning. All treatments are safe for the environment, your family, and your pets. Our professional exterminators are trained in insect behavior and habitat. We are fully licensed. Service First Termite and Pest Prevention LLC has been in the insect control business since 2011.
---
Call for Fast FREE Quote
Dial Area Code first please.
---